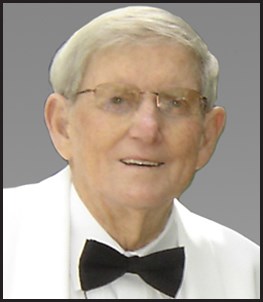 Died on April 16, 2010. Ellard was born in Chico, California on February 28, 1927 to Ernest and Nellie Whisman, the fifth of six children. He grew up and attended schools in Chico, graduating from Chico High School in 1945. Ellard married Bonnie McHaffie in Chico on December 27, 1952 while serving in Korea as a member of the U.S. Army.
He moved with Bonnie to Sacramento where he spent the next thirty-plus years working for the State of California. Upon retiring, Ellard devoted his life to volunteering in a variety of officer positions: Ellard served as Exalted Ruler in the Elk Grove Elk's Lodge; he was a member of the cooking crew for the Lions; survived as Big Sir in the Elk Grove Sons of Retirement; and held numerous positions in the V.F.W.
During the 1950s & 60s, Ellard was active in the Boy Scouts. He was a member of the Order of the Arrow and also received the Silver Bear award. Ellard had a zest for living which enabled him to overcome many major health issues throughout his life. He loved traveling and especially loved good food.
Ellard was preceded in death by his beloved wife Bonnie of fifty-seven years, and is survived by many loving nieces & nephews and a sister, Vernita Bernadette of Lincoln, California.
In lieu of flowers, the family suggests donations be made to Vitas Hospice Care, 3841 N. Freeway Blvd #210, Sacramento, CA 95834. Friends are invited to attend the Memorial Service Sunday, May 16 at 10am in the chapel of Herberger's Elk Grove Funeral Chapel, 9101 Elk Grove Blvd., Elk Grove, 916-686-1888.